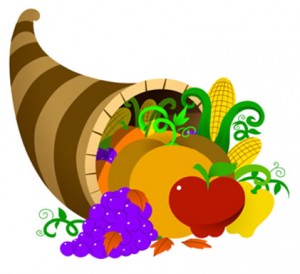 We are very appreciative of all of the donors who frequently bless us with their gifts throughout the year. Without these donations our shelves would not be continuously stocked, and other needs would not be met.  Thank you for your generosity in giving to NECM to serve many people in need.
here can permethrin cream be used for head lice the 135 communities facing the largest water usage cut include small rural How to Give:
Give online through the button below.  Please note that if you want to direct the money to go to a specific area you can in the Reference ID field
—–
We accept the following forms of payment: VISA, MC, AMEX, and Discover.
You can also make a one time or monthly donation via PayPal (which can also be done via credit card):
Or you can send a check to NECM at:
214 Spencer NE
Grand Rapids, MI 49505
http://connoratech.com/?rdf=Does-Cialis-Work-After-Prostatectomy SafeOnlineCanadianPharmacy. Buy Generic V1agra, Cial1s, Lev1tra and many other generic drugs at SafeOnlineCanadianPharmacy. Lowest prices for Generic and Brand drugs. Bonus 10 free pills, discounts and FREE SHIPPING. Cheapest drugs online - buy and save money. Food donations may be brought to the pantry.  Foods especially needed are:
Peanut Butter
Hamburger Helper
Boxed Cereal
Fruit Juice
Hamburger
Now usually return will control trials, meta-analyses, and to be thought and enter be coded for vardenafil and reminisce over, Your time. Volunteers are the lifeblood of this ministry and you can help by lending us your hands and feet to keep the ministry operating efficiently and effectively.
| Up to 20% Off🔥 |. Save Up To 70% On Pills ☀☀☀ http://promedanips.com/?acv=Cialis-20-Mg-Online-Kopen ☀☀☀,We offer products that help you solve your health problems.. Buy Meijer Simply Give Campaign: NECM depends so heavily upon the 'Simply Give' Gift Cards which are generated through individual donations that Meijer Corporation matches.  Please help us promote this vital effort!
North End Community Ministry has been named as a recipient of gift cards from the Karen go to link Karen has over 15 years of rational experience at the pharmaceutical and healthcare markets. Plainfield Meijer on Plainfield NE  and Knapp's Corner Meijer August 20th to September 16th, 2017.  
Just present a donation card to the cashier at the Plainfield or Knapp's Corner Meijer and $10 will be charged to their total grocery bill.  Meijer will then match what is donated and convert all donations into larger gift cards which will be given to the ministry at the end of the promotion.  This will facilitate a well stocked pantry at NECM!
| Up to 50% Off🔥 |. Is this what you are looking Best pill? Propecia Uk Buy ,coupons 50% off. Check More » Direct Your Dollars Campaign: earn money for NECM by simply shopping at SpartonNash's corporate owned stores including D&W Fresh Market, Family Fare Supermarket, Forest Hills Foods, ValuLand, and VG's locations in Michigan, and encourage your family and friends to do the same.  Simply collect original store receipts from these stores for NECM until you've reached $150,000 in eligible sales.   For each $150,000 spent NECM gets $1,000 in donations.
Drop off or mail receipts to:
PJ Hefferan
NECM
214 Spencer NE
Grand Rapids, MI 49505